Scroll to discover. Scroll to discover. Scroll to discover.
Chapter 1
Concern and Commitment
Sensitive to the environmental impact of packaging materials, for some years we have set up a working group aiming at reviewing our packaging and evaluating more sustainable solutions by using less raw materials. We and our supplier are constantly involved in researching increasingly innovative and eco-sustainable packaging materials.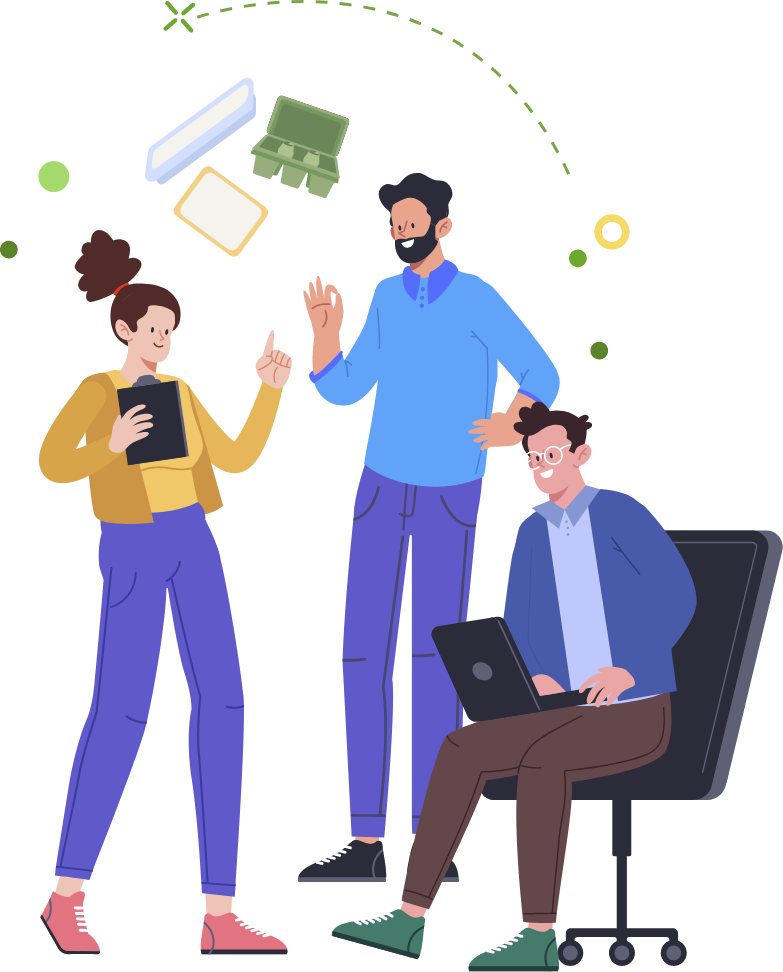 Today: the NUMBERS of our packaging
Paper from recycled materials
A new path
Our search for new packaging materials is mainly divided into three paths: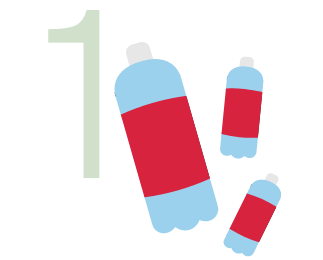 The choice of lighter packaging to use less plastic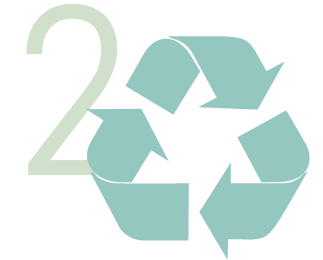 The use of recycled materials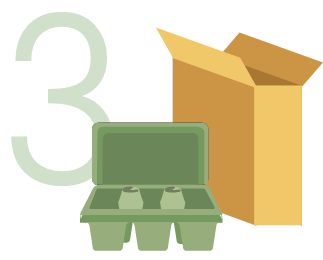 The use of recyclable packaging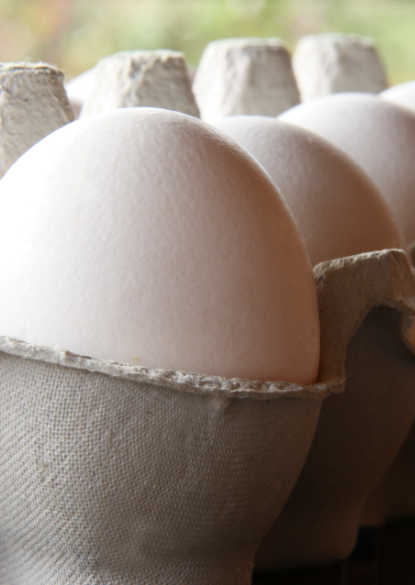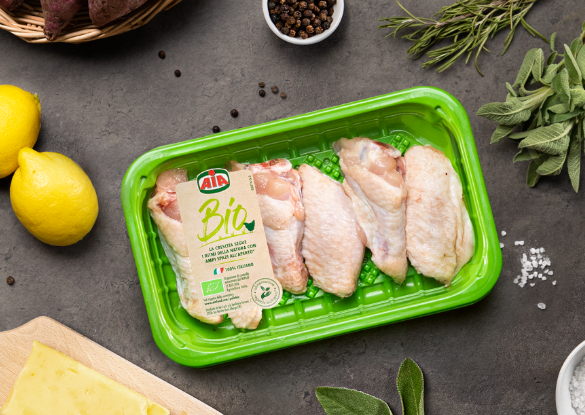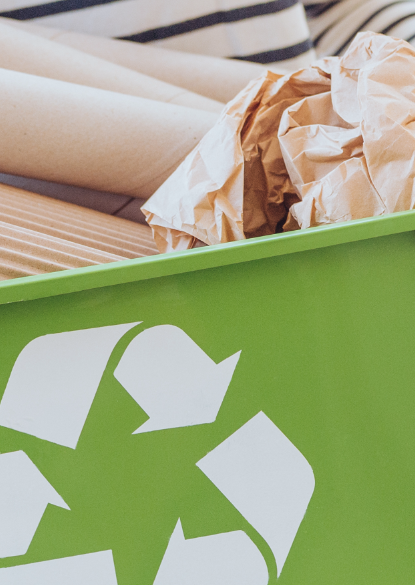 Reducing Plastic
As part of the reduction of the plastic used, the main projects concern the study of trays of some fresh products in a protective atmosphere thanks to which about 150 tons of plastic have been saved, of which 100 only on cold cuts trays.
100
100 TONS OF PLASTIC
saved on trays of cold cuts alone, in 2020.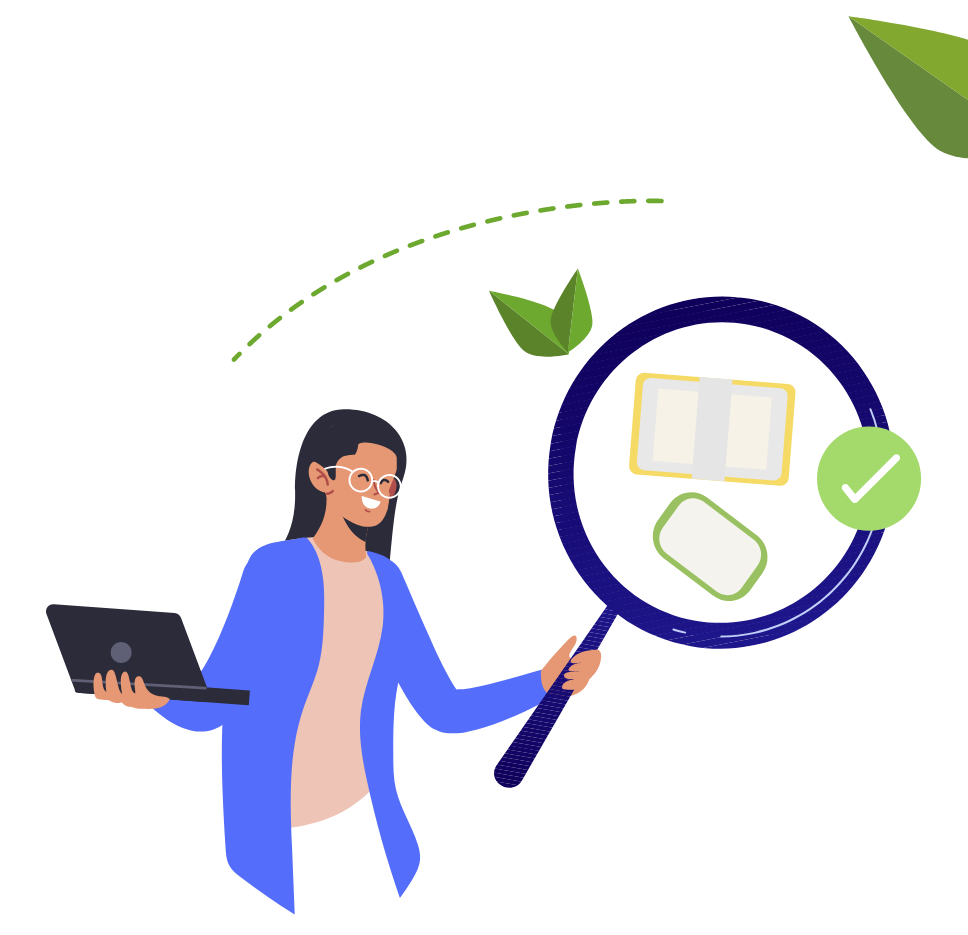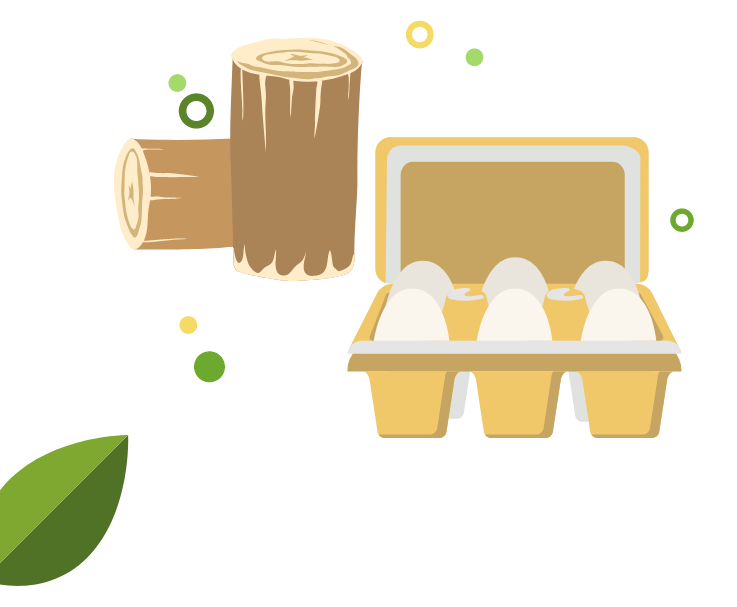 Take advantage of recycled materials
Over the years, an important innovation in the egg category has been the introduction of wood pulp packaging to replace 100% of the previously used packaging, which led to the use of 116 tons of plastic and 56 tons of virgin paper less.
Recyclable packaging
Two new projects started in 2020. The first concerns the use of a material coupled with recyclable paper for frozen products, which will save an additional 80 tons of plastic. The second concerns instead the use of a package entirely in monomaterial (polypropylene), used in the AIA Bio line, for which we have obtained the recyclability certification of the Cyclos HTP Institute, that certifies and classifies the environmental responsibility of packaging and goods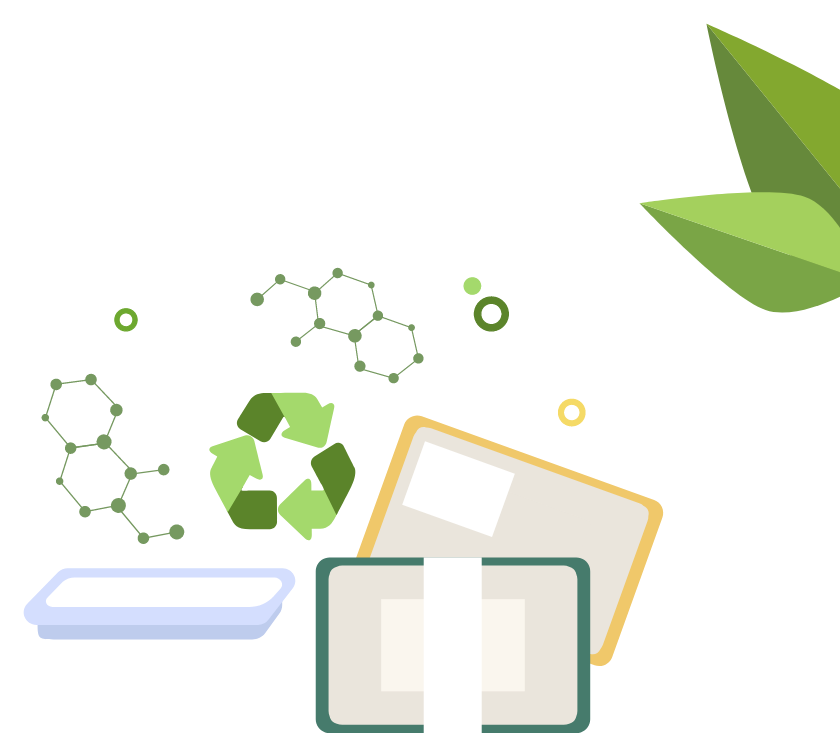 Back to top